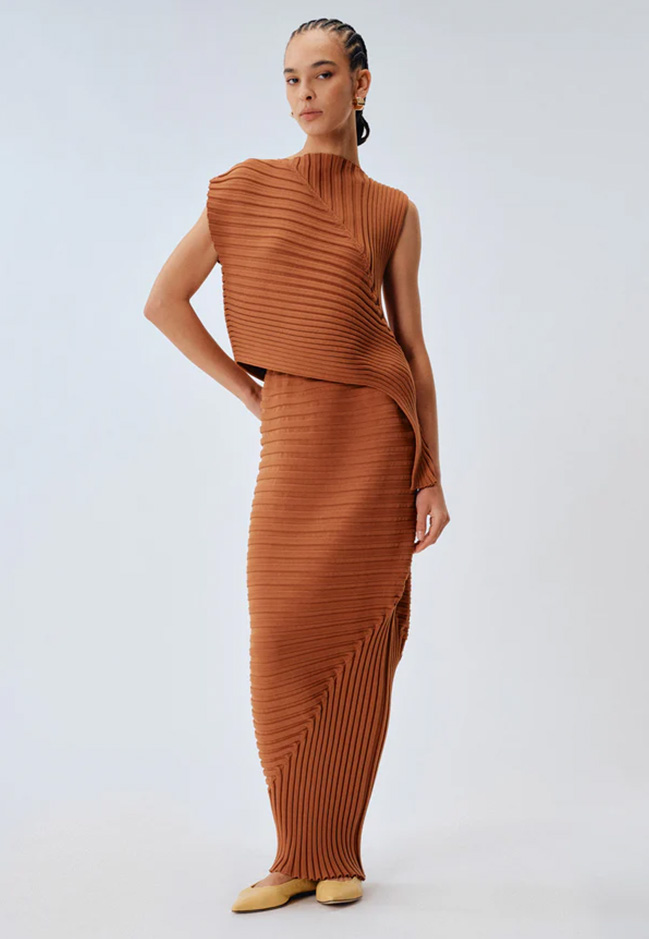 The brand brings to life an essential and elegant product range in which minimalism becomes a modern movement, while creativity leads it to seek out innovative products and technologies. These characteristics are embodied in the quality of its products, all handcrafted with care and involving extremely sophisticated techniques at times.
Liviana Conti is renowned for its relevance, meticulous approach, detailing, patterns and geometric lines. Every collection involves extensive research and experimenting with innovative and exclusive materials. Production is mainly artisanal, even if it sometimes incorporates advanced technology.
At LIVIANA CONTI, 'artisanal' means paying more attention to detail, resulting in a higher quality end product.